There are no more items in your cart
Shipping

Free

Total

€0.00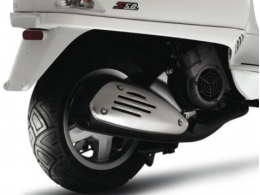 Vespa motor scooter 50cc 2 stroke: ET2 50, LX, HP FL2, PK, XL, SPECIAL 50, S 50 ...
Here you will find something fitting your motor scooter Piaggio / Vespa 50cc 2 stroke. Whether you need a silencer, a kit, an inverter, a carburetor, valves or other room, you will certainly find it here, what improve your performance, top speed, acceleration, torque or just to fix a Cheap! Vespa motor scooter 50cc 2 stroke includes the following models: - Vespa ET2 50-LX - VESPA 50 HP -FL2 - VESPA PK 50 - Vespa S 50 2T - VESPA 50 SPECIAL - VESPA 50 XL - And many other models .. .
Sorry for the inconvenience.
Search again what you are looking for