There are no more items in your cart
Shipping

Free

Total

€0.00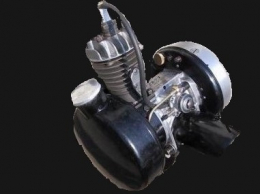 Solex engine, 50cc VéloSolex ...
Here you will find something fitting, repair your engine "Bicycle" SOLEX 50cc. From 1946 to Ajourd'hui the SOLEX are known to all and with our suppliers, we can offer a wide product range to continue using this machine which marked the spirits. A bit of history with a list of the models presented below: 1946 -SOLEX (45cc engine) first model -SOLEX 330 (49cc engine) -SOLEX 660 (new frame) -SOLEX 1010 (engine development) - SOLEX 1400 (evolution of smaller wheels) -SOLEX 1700 (evolution with automatic clutch) -SOLEX S2200 (changing equipment with a noise) -SOLEX S3800 -SOLEX 5000 -Plisolex (famous transportable SOLEX) -Flash (evolution with equipment a disc brake, transmisionn by cardoon and fan cooling) -TENOR (end of Solex motorized) -MICRON (Last known model with permit required)
Sorry for the inconvenience.
Search again what you are looking for