There are no more items in your cart
Shipping

Free

Total

€0.00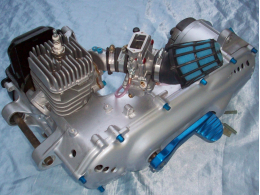 Vertical MINARELLI scooter engine air (AC): Booster MBK Spirit, Rocket, Stunt ... YAMAHA Bw's, Slider ...
Here you will find something fit your vertical MINARELLI engine air cooling (AC). Whether you need a silencer, a kit, an inverter, a carburetor, valves or other room, you will certainly find it here, what improve your performance, top speed, acceleration, torque or just to fix a Cheap your original engine! The Vertical MINARELLI engine includes the following models: -APRILIA AMICO -APRILIA SR (before 1993 only) -FANTIC BIG WHEEL -GARELLI PONY -GARELLI S -ITALJET BAZOOKA -ITALJET PISTA -ITALJET -ITALJET SCOOP REPORTER -ITALJET YANKEE -ITALJET ASCOT -ITALJET ASTRA -LEM FLASH -LEM GHIBLI -LEM -LEM TORNADO TORNADO SS1 -KOTIR SR -KTM CHRONO -MBK -MBK BOOSTER BOOSTER ROCKET BOOSTER NAKED -MBK -MBK BOOSTER NEXT GENERATION (NG) -MBK CW -MBK BOOSTER BOOSTER SPIRIT -MBK STUNT -MBK TARGET -MBK BOOSTER BW'S TRACK -YAMAHA -YAMAHA BW's NG -YAMAHA BW'S ORIGINAL -YAMAHA BW'S NAKED -YAMAHA CRZ -YAMAHA CT -YAMAHA SLIDER -YAMAHA SPY -YAMAHA ZUMA - and many other models ...
Sorry for the inconvenience.
Search again what you are looking for