365 products
view products
TOP PERFORMANCES is an Italian brand of racing parts and adaptable for scooter, mécaboite and maxiscooter.
TOP PERFORMANCES is a trademark and DR RACING MINARELLI as belonging to MOTORPARTS group, they specialize in the room Made in Italy High Quality! Certainly we do not find a lot of ultra racing parts at home but still has a good quality! Some unusual accessories are available such as the famous NARDO exhausts or liquids to air passage packs for scooter. Some accessories are really superb as MAXIKITS 85cc cast that are really powerful, complete, solid and good price! Clearly the Motorparts group really has the means to make beautiful pieces.
TOP PERFORMANCES has numerous speed records on track!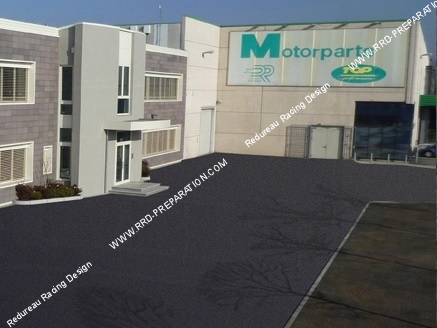 Motorparts (DR Racing, ... TOP PERFORMANCES) designs and distributes special parts, spare parts and accessories for motorcycles and mopeds. From the engine plant Motori Minarelli, Historical Society of the Italian motorcycle industry, it follows the tradition of quality, reliability and expertise. The technical staff has the team that Motori Minarelli to win many titles in the world of speed in the Italian and European championships cross, to set world records for speed still unbeaten. The company's philosophy has always been to combine the quality and reliability of performance. Historical experience in the distribution of spare parts Minarelli guarantees customers an efficient, fast and accurate. The sales network in Italy and in Europe is branched hair and listening to customers' needs. (Source info site Motorparts)

website